Ebook Learn Portuguese at home
---
URL:
https://www.amazon.com/dp/B09D24FKDQ
Basic Portuguese Course Volume I
The courses were prepared considering the contents contained in the PLA (Portuguese Host Language).
Volume I is equivalent to level A1 (Elementary User), according to the Common European Framework of Reference for Languages.
These courses are suitable for:
- Adults, aged 18 or over, whose mother language is not Portuguese.
- Migrants
- Foreigners residing in Portugal
- Foreigners who want to come to Portugal on holiday
- Any adult person interested in learning European Portuguese.
You can learn without taking classes, this E-book is perfect for learning at home, it's a
2 in 1:
-It has images and translations and
-Video of all chapters
Posted by:
Luis Chamorrinha (Individual) ,

961296587
---
Posted on:
07/17/22
, Total Visits:
29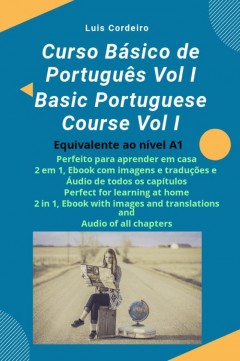 Location: Worldwide



Similar Ads
---